No matter if you are just starting out or are ready to be discipled by a Messianic Jewish Rabbi, we have put together a range of study and music recommendations that will help you on your journey to walk in the steps of our Messiah Yeshua.
Quick links:
Yeshivat Shuvu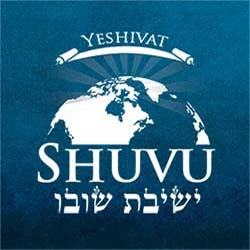 For those who are ready to be discipled by a Messianic Jewish Rabbi
Yeshivat Shuvu is a yeshiva - a Jewish institution that focuses on the study of traditional religious texts, primarily the Talmud and the Torah. For Yeshivat Shuvu, the Torah includes the whole Bible, Tanak and Apostolic Writings.

If you are ready to commit a few years, not just to studying, but being discipled by a true Messianic Jewish Rabbi, who isn't swayed by what Orthodox Judaism or Christianity say or think about the Way of Messiah, then you are ready for Yeshivat Shuvu.

At the heart of our Yeshiva is relationship/community, transparency, consistency and accountability, all in the Name of Yeshua. We are not in the yeshiva for a certificate, but to live what we learn and apply this to our community and the greater Body of Messiah.

At Derech HaMashiach, we include as much teaching from the Yeshiva as possible, and applicable, into our teaching, so that we can all benefit from this great ministry. But if you want and need more, we highly recommend you join up for yourself.
Ahavat Ammi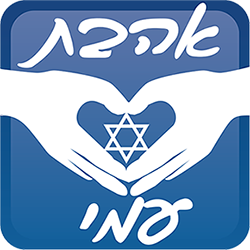 For those who are seeking answers to questions about Messianic Judaism
Rabbi Shapira has produced a wealth of free and low cost teaching material about Yeshua the Jewish Messiah and how He is relevant and essential for the Jewish people to be saved, in the framework of Messianic Judaism, not Christianity.
There are so many excellent free teaching videos on all sorts of topics, free weekly Torah teachings, books and videos to purchase, and ways in which you can support this important work into the future.
We highly recommend the book titled "The Return of the Kosher Pig". Buy two copies, one for yourself and one to give away to your Jewish friend. They need to hear this message just as much as us Gentile Believers who are Grafted into the Commonwealth of Israel. Please get in touch and we can help you purchase these books
Book Recommendations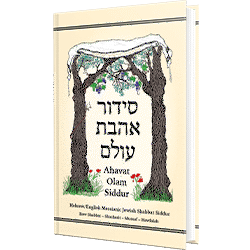 The Ahavat Olam Siddur: Messianic Jewish Shabbat Prayerbook
The Ahavat Olam Siddur is a unique Messianic Jewish Shabbat siddur with inspiring new commentary by Rabbi Itzhak Shapira, Author of the Return of the Kosher Pig.
Perfect for synagogue services or personal study, you will journey through the Messianic meanings of the traditional Jewish prayers and find the many connections to the words of Yeshua and His disciples. The Ahavat Olam Siddur offers all this in an easy to follow and beautifully designed format to revolutionize your prayer life while revealing many hidden secrets within the Jewish Siddur.
Nusach Ashkenaz with selective Edut HaMizrach.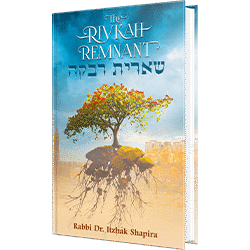 The Rivkah Remnant
What do these events have in common: the story of the prophetic birth of two brothers at odds with one another; a woman arising to ride away on a camel in a hurry to marry an unseen groom; the 2020 Abrahamic Accords; and the triumphant return of Messiah son of David? What is their connection to the path we each must traverse and the story yet to be written in each of our lives? Rabbi Dr. Shapira answers all these questions and more while providing a relevant guide for our understanding, tools for our journey, and a map to guide us down the path of The Rivkah Remnant! In the Rivkah Remnant you will uncover the life changing, end-times message residing within The Rivkah Remnant.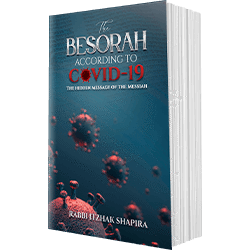 The Besorah according to Covid-19
Join Rabbi Itzhak Shapira in an epic journey in The Besorah according to COVID-19 for these last days, to gain revelation of the Messiah, COVID-19 and these days in which we live – straight from pages of the Torah, the Prophets, the Sages of Israel, and the words of Yeshua himself.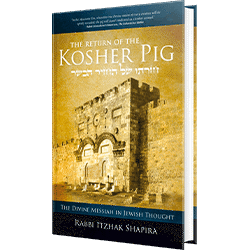 The Return of the Kosher Pig
Far from a study of kosher dietary laws, this book is an unprecedented journey toward the true identity of the Divine Messiah the one previously considered unkosher and unacceptable by Jewish people. This encyclopaedic volume will surprise and challenge you with the compelling words of Jewish sages and rabbis over the last 2,000 years, many in English for the first time.
How to order books and DVDs
Derech HaMashiach are the regional (Australasian) suppliers of all of Ahavat Ammi and Rabbi Shapira's resource material. Please get in touch with your order details.
First Fruits of Zion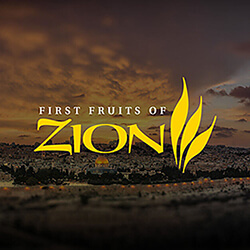 For those just starting to learn about the roots of their Christian Faith
FFOZ is a publishing ministry with brilliant Biblical scholars who have impacted the direction of Messianic Judaism. The material they produce is excellent in both content and quality. It is highly recommended for Christians who are interested in learning the differences and commonalities between Christianity and Messianic Judaism. Their material provides a great bridge across the apparent divide between the two.
Derech HaMashiach, House of Messianic Learning will be using a selection of their materials during the study times. We will also be running their HaYesod foundations course on a regular basis for those interested in making steps to cross that divide. Please see our events calendar for course dates.
FFOZ Resource Disclaimer:
While Derech HaMashiach uses and recommends FFOZ resources, we do not support or endorse their theological position on the limitation they place on non-Jewish Believers in Yeshua wanting to follow the Mitzvot of Torah. Derech HaMashiach comes under the guidance of 2 Jewish Rabbis, who have accepted Yeshua as the Jewish Messiah, and while they do not enforce these Mitzvot on non-Jewish Believers, their position is if a Gentile Believer wishes to go over and above their obligation and submit themselves to the discipleship of the Jewish Rabbi, Yeshua HaMashiach, they can do so on the premise that they carry out the Mitzvah properly and to the best of their ability. These Rabbis recognise that a non-Jew by birth or culture can have a Jewish identity and be grafted into the Commonwealth of Israel, without conversion to becoming Jewish.
Bibles
There are several good translations available where the translators have gone back to the Hebrew words and translated the best meaning of the words into the English language. However, if you can read Hebrew, you cannot substitute the depth you will find using a Hebrew Bible. That would be the recommended goal of all Believers.

However, until you reach that goal, here are some good English translations: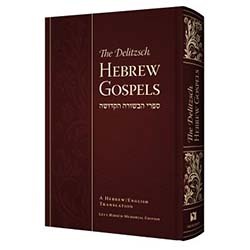 The Delitsch Hebrew Gospels
This translation has the Hebrew and English in parallel. To help give the Hebrew flavor, a number of words and names are in Hebrew, and there is a glossary to help us to learn what the words mean.
Buy online here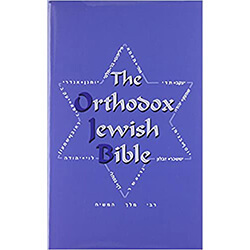 The Orthodox Jewish Bible
Don't be fooled by the name, it also has the Apostolic Writings and has been authored by Messianic Jews. It is a bit more complicated than the Delitzsch, and does not have the Hebrew writing in parallel, but would be recommended for those that are serious about learning the Hebrew words, as this Bible uses many more Hebrew words in its translation, with meanings and definitions of course.
Buy online here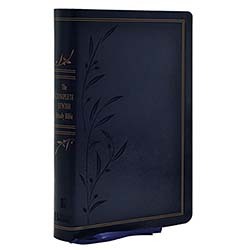 The Complete Jewish Bible
This is a good introductory Bible for Learning some of the Hebrew terms, and one of the great features is that it has the daily Parsha Readings identified in the Torah, and provides the Haftarah and Gospel Readings as well, which is very useful for daily devotional reading.
Buy online here
Prayer Siddur
While there are a few Messianic Prayer Siddurs available, they deviate quite a bit from the traditional Jewish Prayer Siddur, and they reword, add or even leave stuff out, just to try and be different from Judaism or emphasize belief in Yeshua. Others try to include their own theology, for example, the use of the Sacred Name.
At Derech HaMashiach, we believe in and prefer to stay with the 2500-year-old traditional prayers, of course including relevant prayers from Yeshua and His Talmidim. A good introduction to Messianic Prayer for Gentile Believers grafted into the Commonwealth of Israel, is "First Steps in Messianic Jewish Prayer", by Vine of David (a FFOZ resource).
A traditional Jewish Prayer Siddur can be a little overwhelming, but The Koren Sacks Siddur is well laid out and easy to use as the next level. It is not Messianic, but we include some of the prayers from "First Steps in Messianic Jewish Prayer" in the liturgy to stay true to Yeshua.
Shabbat Siddur
While The Koren Sacks Siddur does include the Shabbat prayers, Ahavat Ammi has produced a beautiful Shabbat Siddur called "Ahavat Olam" (Eternal Love). This incorporates the essence of Messiah, Yeshua of Nazareth, into the traditional Jewish Siddur, and the commentary provides many explanations of the meaning and depth of these prayers, and their relevance to Messianic Believers. The Siddur can be purchased from the Ahavat Ammi website for international orders or email hidden; JavaScript is required for Australasian orders (Australia, New Zealand, and the Pacific Island across to Papua).
How to order Rabbi Shapira's books and DVDs
Derech HaMashiach are the regional (Australasian) suppliers of all of Ahavat Ammi and Rabbi Shapira's resource material. Please get in touch with your order details.
Music
Here are just a few great artists; Jewish, Messianic Jews and Christian, but they are all worshipping the One true G-d: