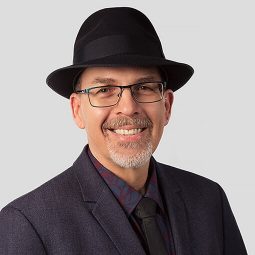 Ralf Matuzelski
Moreh and Lead Elder of Derech HaMashiach, Regional Leader of Yeshivat Shuvu (Australasia)
Ralf is founder and Lead Elder of Derech HaMashiach, and ordained Moreh (teacher) under Yeshivat Shuvu. Having served in leadership roles with various Christian denominations for over 20 years, always supporting those he served under and ministered with, he understands the importance of strengthening the Body of Messiah and building a strong team of co-workers. Ralf holds an Advanced Diploma in Christian Studies, has lectured at Bible College, worked with mission organization, as well as in prison ministries. As a teacher of the Scriptures Ralf's desire is to see all come to the knowledge of the Jewish Messiah and be restored back to HaShem, the G-d of Israel. He is currently a talmid (disciple) of Rabbi Shapira through Yeshivat Shuvu, and fully accountable to the Jewish Messianic Rabbis in the Yeshiva. Ralf's vision is to establish a fully authentic Messianic Jewish Synagogue on the Gold Coast, Australia.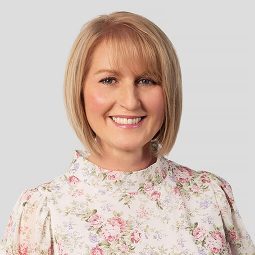 Marie Matuzelski
Lead Elder
Marie is a cofounder of Derech HaMashiach who plays a supporting role with Ralf in leading the Kehillah. She has great passion and joy in seeing a strong, authentic Messianic community established in Australia, as well as New Zealand and the Pacific Islands. Pastoral care and discipleship have been central to Marie's leadership roles over the years, helping to establish firm foundations of faith for all believers. Marie leads prayer and intercession, which are vital in seeing the vision establish its purpose. She is also currently a talmid of Rabbi Shapira through Yeshivat Shuvu and holds an Advanced Diploma in Christian Studies.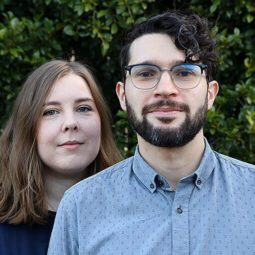 Daniel & Elise Matuzelski
Deacons
Daniel and Elise are Shamashim (Deacons) and active members of the Derech HaMashiach community. They are Torah Connect Group Leaders and have a heart for pastoral care, helping wherever they see a need. Daniel holds a Certificate IV in Ministry and is part of the team that leads study topics during the Beit Midrash (learning and discussion time). During the week Daniel works in the wider community as a qualified social worker. Elise has a background in biomedical science. Together they work at fostering an ethically conscious and charitable community.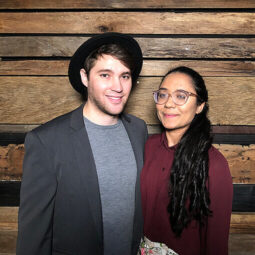 Ryan & Judith Matuzelski
Deacons
Ryan and Judith are both Shamashim (Deacons) at Derech HaMashiach. Ryan has a passion for Jewish history and Liturgy. Currently he is the Chazzan (one who leads the congregation in sung prayer) at Derech HaMashiach, and is also a student at Yeshivat Shuvu, Rabbi Itzhak Shapira's Jewish Seminary. Judith currently serves as the Treasurer at Derech HaMashiach, and is part of the technical team, working to help our regional members and online community participate in our services as much as possible. Together they serve the community at Shabbat as well as in the production of the yearly Moedim (G-d's Appointed Times).
Under the guidance of Messianic Rabbis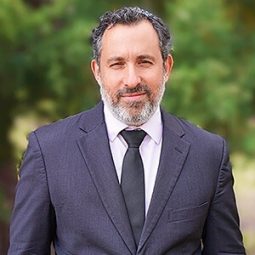 Rabbi Dr. Itzhak Shapira
Tzahi (Itzhak) Shapira was born and raised in a traditional Sephardic Jewish home in Israel.
After years of studying Rabbinic Jewish texts, he found the Messiah within the Hebrew writings. He serves as the Shaliach Tzibbur of Yeshivat Shuvu. He also serves as the founding rabbi of Ahavat Ammi Ministries, an international Jewish organization that is focused on reconciliation between Jews and Yeshua.
Rabbi Shapira is the author of and contributor to numerous works including The Return of the Kosher Pig, Ahavat Olam Siddur, From Nisan to Nisan, The Night of the Bride, 100 Gates-100 Shofarot and many more.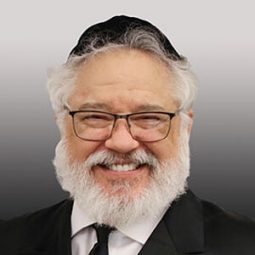 Rabbi Dr. Steven A. Bernstein
Rabbi Bernstein is the Rabbi at Aydat HaDerekh Messianic Synagogue in Fort Myers, FL.
Steve was born on Lag B'Omer in Ann Arbor, MI but was raised in Gainesville, FL. The son of two University of Florida professors, he excelled in the sciences in school. In addition to his normal academic studies, he pursued his Jewish education studying with many Rabbis and professors of Judaic Studies from the University including visiting Rabbis such as Abraham Joshua Heschel and Shlomo Carlebach. In the late '70s, Steve moved with his family to Jerusalem where his parents became visiting professors at Hebrew University. In addition to continuing his academic studies while in Israel, he served in the Gadna division of the Israel Defense Forces. Steve also did volunteer work on kibbutzim with Sherut Leumi, with Magen David Adom, and various archaeological digs all over Israel.
On returning to the U.S., he entered Duke University. Steve pursued both sciences and Judaic studies, studying 1st century Judea under Dr. Eric Meyers and historical Judaism under Dr. Kalman Bland. He finished his degree at the University of West Florida with a major in Philosophy and Religious Studies and New Testament studies under Rev. Dr. William Mountcastle. After college, Steve became a financial advisor and investment consultant. He worked with Paine Webber for 14 years and earned the Chartered Financial Consultant designation from the American College in Bryn Mawr, PA. He joined Raymond James in 2001 where he still practices today. Steve was given his first Smikha in 2005. Since then, he has been the Rabbi at Aydat HaDerekh Messianic Synagogue in Fort Myers, FL which is affiliated with the UMJC and the IAMCS. He is currently in the interim program with the IAMCS and the rabbinic program with the UMJC. Rabbi Bernstein lives in Estero, FL with his wife, Roni.