Derech HaMashiach started in 1996, when the Lord gave Ralf a verse from Romans Chapter 15. The verse says this:
"to be a servant of the Messiah Yeshua for the Gentiles, with the priestly duty of presenting the Good News of God, so that the Gentiles may be an acceptable offering, made holy by the Ruach HaKodesh".

(CJB*)
This verse laid dormant for almost 21 years, while Ralf, his wife Marie and their family searched for G-d's truths, every now and then coming across the Ancient Path. It wasn't until they made the decision to start their journey in Messianic Judaism, that G-d resurrected Romans 15:16, which gave birth to Derech HaMashiach.

The Path
Derech HaMashiach is not so much about restoring the Ancient Path but working our way back along that path and helping others to find and navigate it as well. The path was never really broken, it was just that we never really travelled it in all its fullness. Today, G-d is asking all of us to look at the ancient paths and choose the one that is good. There is only one that leads to true rest for the soul.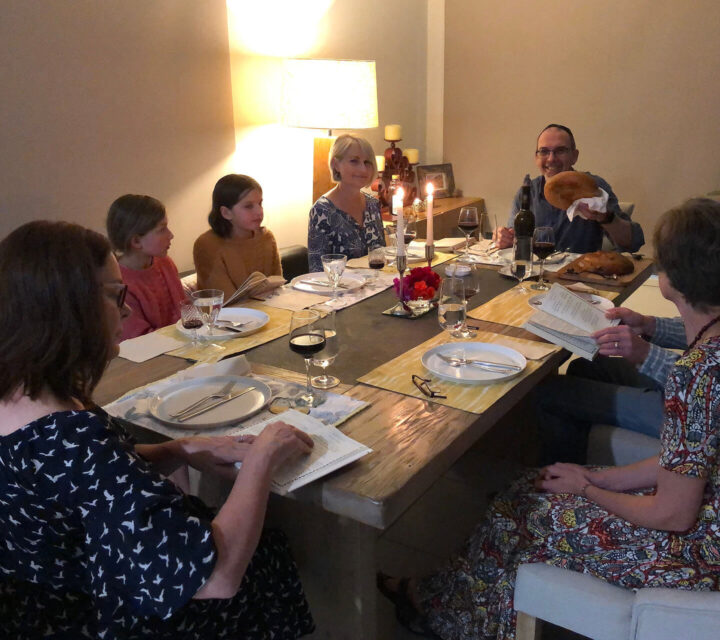 Yeshua always was and will be the Door to that path that leads to the Ancient of Days, but if we don't walk that path in the framework of a Jewish Messiah, we must ask ourselves the question, "which ancient path are we on?" Come join us at Derech HaMashiach as we discover the Ancient Path of Yeshua, the Jewish Rabbi.
*Taken from the Complete Jewish Bible by David H. Stern. Copyright © 1998. All rights reserved. Used by permission of Messianic Jewish Publishers, 6120 Day Long Lane, Clarksville, MD 21029. www.messianicjewish.net.